It's 8:55am Sunday 7th May 2017 and I've just finished writing out the backlog for this morning's Story Brand training that we are holding at 11am.
The plan is to run the day in 45-minute sprints.
Before the start of each sprint, we'll have 'Sprint Planning' where we'll discuss how many cards we think we can take into the sprint, bearing in mind that the times on the cards are not necessarily the time it will take up to watch because we have 'Google Chrome Speed Controller' which enables us to watch a video at up to twice the normal speed.
At the end or each sprint, we'll have a 'Sprint Review' where we'll demo to each other what we have done during the sprint and a 'Sprint Retrospective' where we'll discuss what to do in the next sprint to improve it. This will be time boxed to 15 mins.
We'll work through until we're finished.
For the purpose of learning scrum as our team is new to this we will incorporate two other meetings, the 'Daily Scrum' this will be done before we start each sprint, and 'Product Backlog Refinement' which will be done once at the beginning and again at lunch.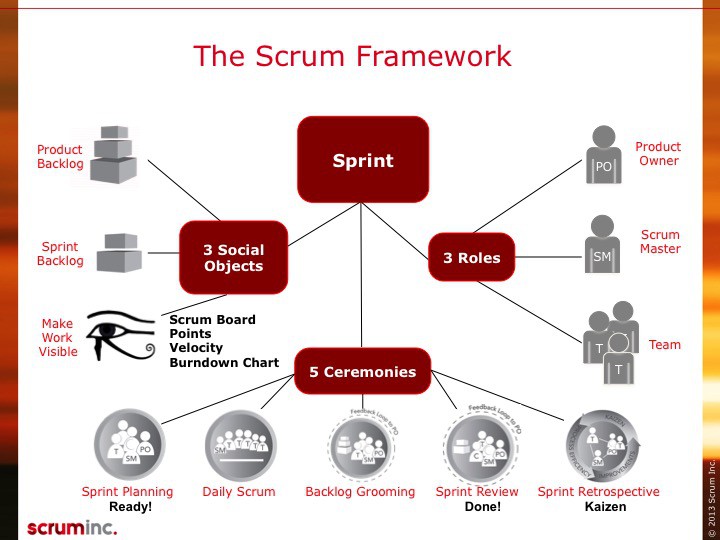 For information on the terms used above you can have a look at this link at Scrum Inc's website Scrum Framework 'How Scrum Works'
Here's the Product Backlog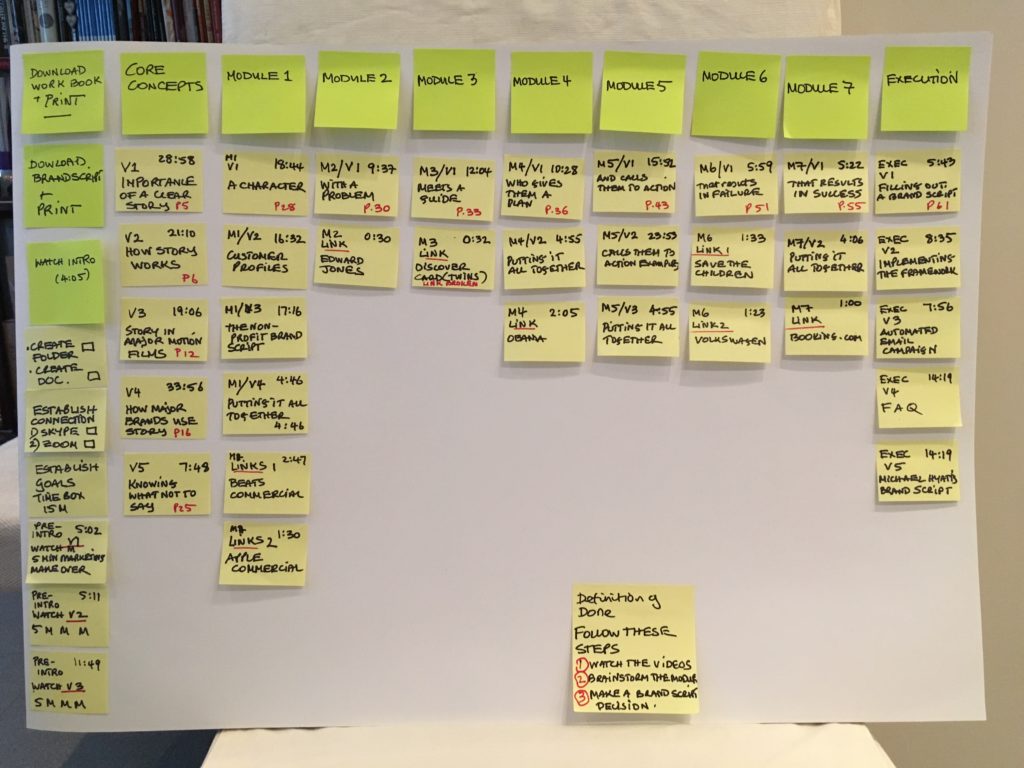 Here's the program:
11:00-11:30 Goals and 'Product Backlog Refinement' – Make sure the team understands the Backlog and we'll quickly estimate # of points for each task based on the following structure:
Small (1 point), Medium (2 points), Large (3 points)
For the moment we'll use the # of tickets which is 38 for the burndown chart.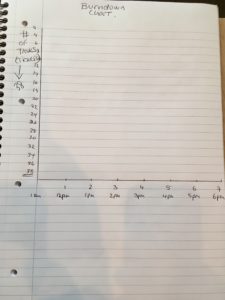 Here's the Scrum Board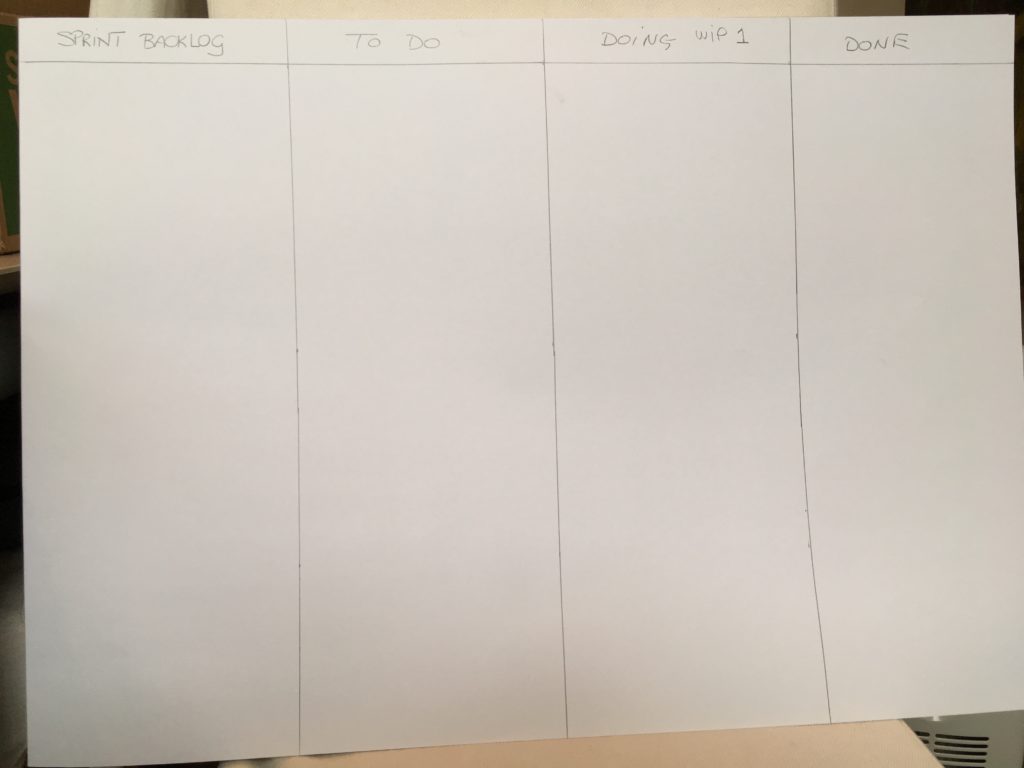 Nothing on it yet.
11:15-12pm Daily Scrum (1 min), Sprint Planning (1 min), Sprint 1
12:00-12:15 Break and then Sprint Review and Retrospective
12:15-13:00 Daily Scrum (1 min), Sprint Planning (1 min), Sprint 2
13:00-13:15 Break and then Sprint Review and Retrospective
13:15-14:00 Daily Scrum (1 min), Sprint Planning (1 min), Sprint 3
14:00-15:15 Lunch, Sprint Review and Retrospective and Product Backlog Grooming, Sprint Planning (1 min)
15:15-16:00 Sprint 4
16:00-16:15 Break and then Sprint Review and Retrospective
16:15-17:00 Daily Scrum (1 min), Sprint Planning (1 min), Sprint 5
17:00-17:15 Break and then Sprint Review and Retrospective
17:15-18:00 Daily Scrum (1 min), Sprint Planning (1 min), Sprint 6
"Men plan, God laughs!"
"In preparing for battle, I have always found that plans are useless but planning is indispensable" – Dwight.D.Eisenhower